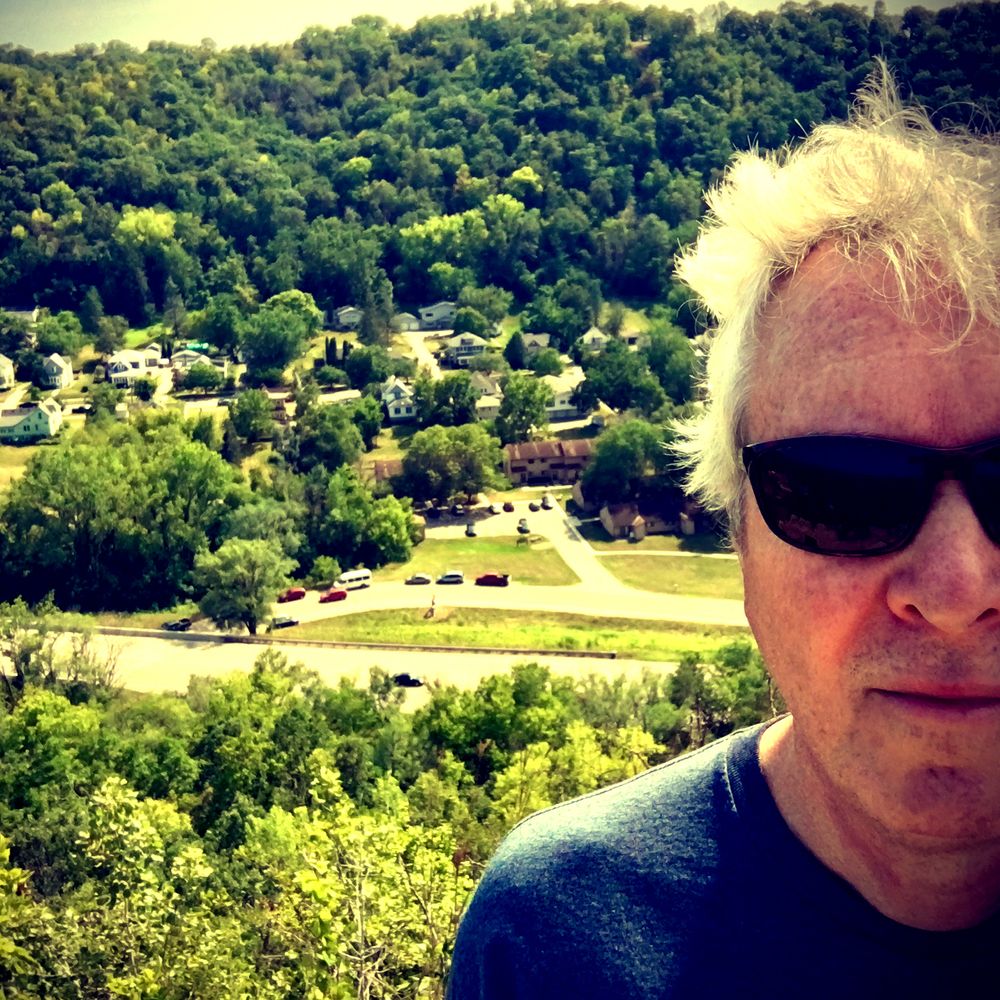 Jim Pellinger
Singer-Songwriter
Minneapolis-based singer-songwriter Jim Pellinger's music charts a course set by his influences, the Beatles, first and foremost. But as a reviewer of his "Knives & Bleeding" EP noted, "His sound and method are that of, say, Tom Petty or maybe Elvis Costello albeit he sounds like neither." Another reviewer of Jim's first release, the cassette-only "All Dressed Up And All Stressed Out" heard "strains of John Hiatt, Squeeze, R.E.M., and a little bit of Simon and Garfunkel within Jim's songs".
On July 29, 2022 Jim will release his new single, "Vibration", recorded in his home studio with Jim on drums, bass, guitars, and vocals. On the surface the song appears to be about text messaging, but by the crescendoing bridge it is clearly about something more. "Do you feel it like I feel it?"
As a live performer, Jim Pellinger has played colleges, clubs, coffeehouses, and festivals in the US and Central America. He's played on small stages and large stages and sometimes no stage at all, with bands but most often solo, armed with just an acoustic guitar, a voice, and a lot of great songs. Along the way he's performed on New York Yankees and Minnesota Twins pregame shows, and even got a song in the Baseball Hall of Fame.
In the spring of 2020 Jim launched his "Quarantine Cafe" live stream, bringing his music to the world when live music venues were shut down and people were shut in. 
A fiercely dedicated do-it-yourselfer, Jim records and releases albums, EPs, and singles on his own label, Door To Door Music. He designs the cover art, shoots and edits the videos, builds the website, and books the shows. Said Bill Snyder of the music magazine The Squealer: "If you still believe that the virtues of hard work are more important than money (and even if you still need to be convinced) the proof is on the tape."
Press Photos
New single "Vibration" coming July 29
Chunky guitars and a crescendo of soaring vocal harmonies shine on this pulsating mid tempo pop-rock tune.
Read more…
"Vibration" Official Video